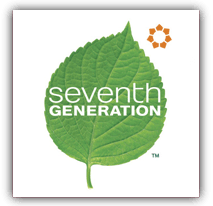 With the school year well under way, chances are your kids are bringing home more than homework each day. Hand sanitizers and disinfecting wipes are likely on those teacher supply wish lists right now.
With nearly 22 million school days lost each year due to the common cold and flu (CDC) and as many as 2.7 million bacterial found per square inch on common school surfaces (NSF International), it's no wonder that parents fret about the germs in their children's classrooms.
Any steps we take to keep our children healthy ultimately save precious time and money spent on doctor's visits and medications. While we can't protect them from everything, cleaning those surfaces with a disinfectant is a great dose of prevention, don't you agree?
My family strives to avoid harsh chemicals in our home. I make my own homemade cleaning solutions whenever possible. But sometimes convenience is worth a small expense. Disposable wipes are a welcome convenience in the classroom, too.
We received a nifty Back to School pack courtesy of My Blog Spark and Seventh Generation. Their disinfecting wipes kill 99.99% of germs naturally using the active ingredient thyme, a component of thyme oil which is derived from the herb thyme. I gladly let my kiddos try out the wipes, which have a surprisingly strong herbal scent.
Want to win a Back to School Pack for your family? Thanks to Seventh Generation and My Blog Spark, I have one to giveaway to a KingdomFirstMom.com reader. It includes a Seventh Generation backpack, two canisters of wipes, disinfecting multi-surface spray cleaner, facial tissue and paper towels.
Enter to win:
Prize- (1) Seventh Generation Back to School Pack, pictured above
1. Leave a comment below: share a quick germ-killing tip that you use in your own home.

If you are reading via email or in a reader, please click through to the post to enter.
For up to (2) Bonus Entries:
2. Subscribe via RSS or email, and/or become a "fan" of KingdomFirstMom on Facebook. You must confirm your email subscription for it to be a valid entry! Leave a separate comment letting me know you have done so. If you're already a subscriber (thank you!), simply leave a comment.
3. Follow Seventh Generation on Twitter or Facebook.
This giveaway will end on Monday 9/20, at 11:00pm CST. Winner will be chosen at random, and notified via email.