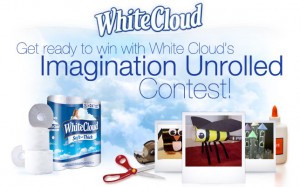 If you are thrifty by nature, you likely already repurpose items in your home. Here's a chance to get in touch with your creative side with White Cloud's new Imagination Unrolled Contest. There's $1000 up for grabs with this fun and creative contest, plus 2 runners up will receive $500!
Put on your thinking caps, grab your kids and of course, some White Cloud products to create your entry. You can use any other household objects or craft supplies as well, as long as one of the materials is from White Cloud (empty rolls, plastic wrap, tissue or paper towels).
This is a great opportunity to teach your children about the importance of recycling and using what you have. There are craft supplies all over your house if you get creative.
To get started, be sure to print a $1.00 White Cloud coupon for supplies!
Now before I reveal my own entry, let me offer a brief disclaimer that I am NOT a crafty person. Ahem.
I give you…
Toilet Paper Roll Turkey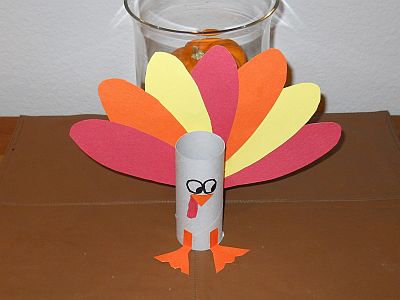 Well, at least my kids were impressed.

This craft is pretty self-explanatory, so I won't give you a tutorial, but you should definitely check out fellow White Cloud blogger Miranda's Christmas ornament.
Head over to My White Cloud to to check out all the great entries so far and to enter your own creations! Hurry and get those entries in as voting will begin November 11th.
You can enter as many creations as you can come up with for more chances to win (or 1 for each child in your household, etc.). You can vote for each entry once per day and can vote for as many unique entries each day as you'd like. Complete contest rules can be found HERE.
Do you have any creative uses for empty toilet paper rolls?
Disclosure: I'm a White Cloud Blogger and have been compensated for my time. As always all opinions are my own and based on my own experiences.