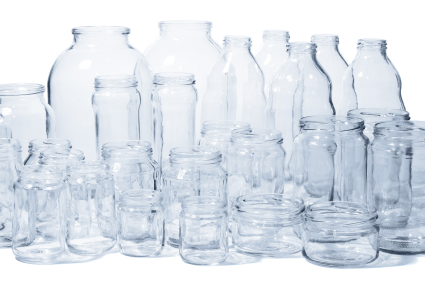 Written by contributing writer Phoebe Hendricks of Getting Freedom

Over the past few years, namely since starting our debt freedom journey, I've begun to look at everyday objects in a whole new light. I am not a fan of throwing perfectly good things in the trash, it just doesn't make sense.  That pet peeve was part of the driving force behind buying in bulk.  But the number one problem I found with buying in bulk was the storage.
I wanted to be able to have easy access to my everyday cooking and cleaning  supplies, but I also wanted it to be somewhat stylish and user friendly.  Then a light bulb went off–Use old glass jars!  Since starting to use glass to store our bulk purchases, I have found myself using glass for everyday storage.
10 Reasons Why YOU Should Use Glass
1. Glass is non toxic and it does not react with its contents.
Plastic has a history of leeching chemicals into your food, especially when heated up.  If your plastic contains BPA, it leeches into liquid without heating and is also linked to ovarian and breast cancer.  Yikes!  With this, glass cannot absorb germs like plastics do.
2. Easy to Clean.
Easily be cleaned at high temperatures in your dishwasher without fear of melting.
3. Glass does not absorb smells.
You can use a glass jar to store chipotle powder this month, and marshmallows the next and no one will ever be able to tell.
4. No after taste.
Like others, my taste buds tend to be sensitive, and I can sometimes taste whether food has been stored in plastic or metal containers.  Because glass is non-reactive, it tastes just like it did when you put it in there.
5. No worry about discoloration.
6. Tempered glass containers are also freezer friendly and perfect for your next Freezer Cooking Day.
You can go straight from freezer to oven with no worries, and no additional dishes.
7. Which also makes them perfect for storing leftovers.
8. What's prettier than a cupboard full of glass jars?
Let's face it, glass jars are far prettier than boxes, bags, and plastic containers.  Not to mention it is easy to see exactly what's being stored and how much is left.
9. Environmentally friendly.
Reusing old glass jars, or even purchasing new, reduces trash and landfill.  It also takes less energy to recycle a broken jar or piece of glass versus recycling a plastic container.
10. Longevity.
Glass tends to hold its age, and look new-ish even when it's 50+ years old.  Glass also lasts longer than plastic, well, unless you're a klutz.

Let me ask you, what are your feelings on plastic?  Does it scare you?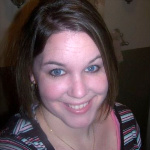 About Phoebe
Phoebe and her husband started their debt freedom journey in 2008. Along the way they've  found that not only are they living the unconventional life, but loving it!  She shares her joys of gardening, canning, cooking from scratch, and crafting on her blog, Getting Freedom. You can connect with her on Twitter and Facebook.