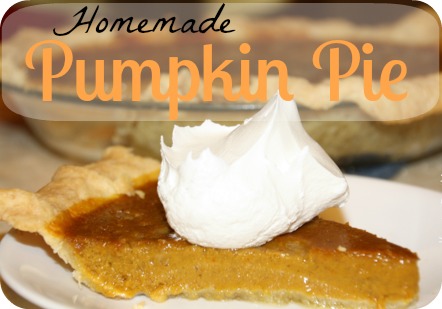 Pumpkin pies will grace many a table this Thanksgiving, and it is one of my family's favorites!
This particular recipe hails from my great-aunt, and while I'm sure my version is not as tasty as her's was, I'm pretty sure she would be proud of my pie-making skills.
Pumpkin Pie Recipe
Ingredients
2 farm-fresh eggs
1/2 cup organic brown sugar
3/4 cup raw milk
1 cup pumpkin (I like to make my own pumpkin purée)
1/2 tsp. cinnamon
1/4 tsp. ginger
2 Tbsp. butter
Directions
Beat the eggs and sugar with a mixer, either stand or hand-held.
Mix in the milk.
Add remaining ingredients, mixing well.
Carefully pour into a 9″ pie crust.  For the crust, I am using a delicious, flaky all-butter pie crust.
Bake at 350°, for 35-40 minutes.
This is a very basic recipe, without a lot of frills, but it is definitely a crowd-pleaser!

Does your family have a favorite Thanksgiving dessert?
Written by: Amy Norton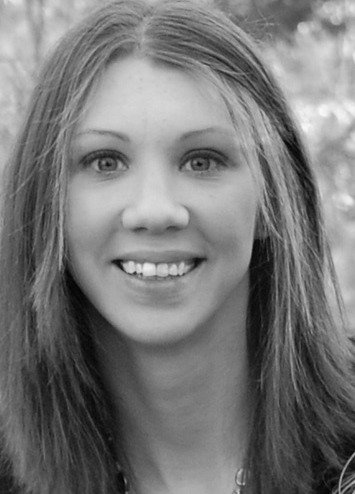 Amy is a youth pastor's wife and homeschooling mom to three girls, ages 8, 6, and 4, and a new baby boy. When she's not writing at Kingdom First Mom, you can find her cooking, getting crunchier by the day, and trying to stay on top of the laundry. She enjoys writing about her family, homeschooling, and life adventures at Amy Loves It.