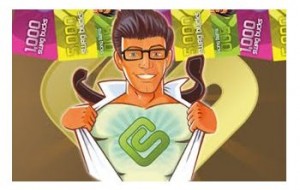 This is just a reminder that today is Mega Swag Bucks Day! Every Friday is Mega Swag Bucks Day, which means you have a better chance of winning the big Swag Bucks! You can snag from 30 to 1,000 Swag Bucks with just one search!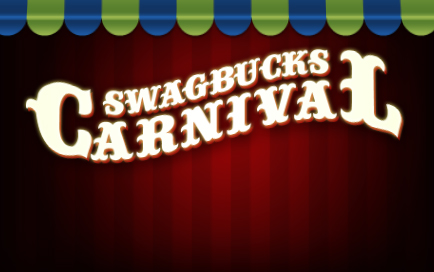 The Swagbucks Carnival has started, and it gives you an opportunity to earn bonus Swag Bucks each day just for earning the way you normally would. Check the meter on your homepage and you'll see you daily goal and how close you are to hitting it. Every day you hit the goal, you add to your bonus! As if that wasn't enough, you'll get additional bonuses based on how many days of the Carnival you're able to hit your goal! To top it all, Swagbucks is having a Swag Code extravaganza on Monday – that means lots of codes, lots of Swag Bucks and lots of fun! Don't miss it!
What are Swagbucks? Swagbucks is an online search and win site, powered by Ask.com and Google. You will periodically earn Swag Bucks or, "digital dollars" as you search the web, which you can then redeem for prizes. My personal favorite is trading in my "bucks" for Amazon gift cards!
Swagbucks also now allows more than one account per household, so be sure to get your family in on the Swagbucks fun!