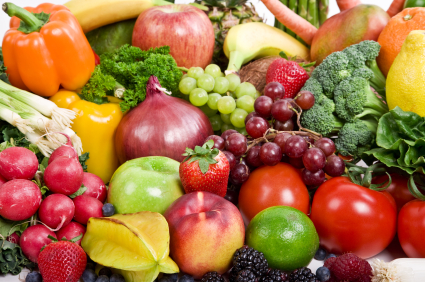 As I have mentioned, eating organic is important to our family for many reasons; unfortunately, it is not the most frugal of choices. The good news is there are more and more coupons for organic items, including produce. As a rule of thumb, I select organic vs. non-organic produce based on the "dirty dozen" list whenever possible.
This annual list published by the Environmental Working Group (EWG), warns consumers about fruits and vegetables with the highest pesticide levels.
The 2012 list was recently released, they have "… expanded the Dirty Dozen with a Plus category to highlight two crops — green beans and leafy greens, meaning, kale and collard greens – that did not meet traditional Dirty Dozen criteria but were commonly contaminated with highly toxic organophosphate insecticides. These insecticides are toxic to the nervous system and have been largely removed from agriculture over the past decade. But they are not banned and still show up on some food crops."
Dirty Dozen 2012
Apples
Celery
Sweet Bell Peppers
Peaches
Strawberries
Nectarines (imported)
Grapes
Spinach
Lettuce
Cucumbers
Blueberries (domestic)
Potatoes
*plus Green Beans
Kale/Collard Greens
From what I read, even washing these items does not reduce the pesticides to a "safe" level. Thankfully, the report also gives us the "clean fifteen" – those with the lowest levels of pesticides.
Clean Fifteen 2012
Onions
Sweet corn
Pineapples
Avocado
Cabbage
Sweet peas
Asparagus
Mangoes
Eggplant
Kiwi
Cantaloupe (domestic)
Sweet Potatoes
Grapefruit
Watermelon
Mushrooms
The EWG points out that if consumers simply chose their daily recommended five servings of fruit and vegetables from the least contaminated list over five from the dirty dozen, they would reduce the amount of pesticides ingested by 92% – without having to shell out extra money for organics. *source
You will notice that it is not completely necessary to purchase organic. Simply choosing foods off the "clean" list will help reduce pesticides in your diet. I often find organic produce marked down as a manager's special for lower than the cost of conventional produce.
You can receive a PDF version of the guide here to print out and keep with you for easy shopping. You can also download the app for your iPhone/iPad, Windows Phone, or Android.
What do you think?  Does this list help you save money when selecting produce for your family?