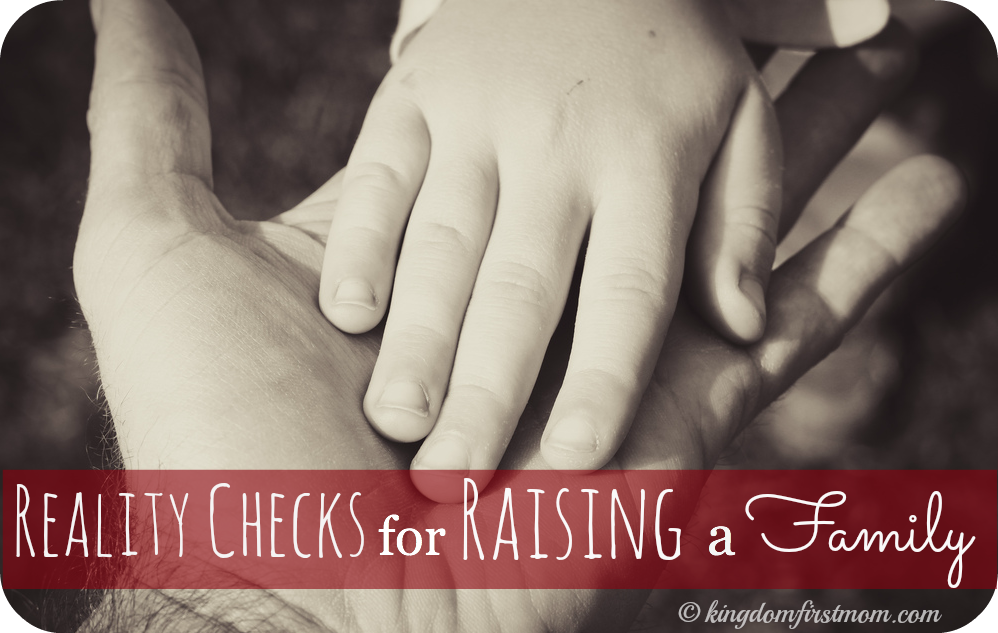 Editor's note – This is the first in 4-part series written by my husband, who has been serving teens and their families for over ten years.
I used to be "that guy".
Yeah, that guy.
The guy who critically observed parents, especially those with the out-of-control child in the toy aisle of Walmart, and thought to himself, "When I'm a dad, my child will never do that."
And then, just like that, boom! My first child, Abby Grace, came into the world. And just like other humans do, she grew. As she was growing, she unknowingly nourished this crazy thing called self-will, a will that extends outside of my control. A will that shouts, "The world revolves around me, and I'm entitled to get and do what I want!" I figured out in a fast and furious way how clueless "that guy" really was.
As a parent of four now, I sometimes feel overwhelmed, powerless, in way over my head. And every once in a while, I get those crazy eyes like Clark Griswold. Well, maybe not to that extreme. The point I am getting at is I am a not-even-close-to-perfect husband and dad who is in need of daily grace.
Over the next four weeks, we will look at the reality checks of raising a family. I adapted these points to apply to the family from a book on pastoral ministry by Paul David Tripp. What I believe to be comforting about the first three reality checks for raising a family is that they apply to everyone who ever has or ever will exist. None of us are alone in this. These reality checks, whether we consciously know it or not, play a huge role in our everyday lives of raising a family. Let's take a look at the first inescapable reality of raising a family…
Reality Check #1: We Live in a Dramatically Fallen World.
You and I, our children, our spouse, plus the neighbor across the street, all live under the curse of what theologians call the Fall.
Blame it on Eve for indulging in the first bite of the forbidden fruit. Or better yet, blame it on Adam for failing to man-up during crunch time. No pun intended.
Regardless, we all live in a fallen world, and there is no escaping this reality. Everywhere we turn temptation lurks, and every day we wake up, inevitable trouble is on the horizon. An attempt to completely shelter your children from the sin-saturated culture we live in would be like trying to hold off a legion of armed terrorists with a BB gun. In other words, it's not gonna happen.
Now don't get me wrong, we as parents have the responsibility to take every measure we can to protect our family from evil. Satan is out to "kill and steal and destroy" your family. So by all means, fight for your family! But reality is it would be impossible for you to completely shield your family from the outside evil forces of the world. Even if, in some supernatural way, you were able to do the impossible, this would still not be enough. Why?
What are some ways you fight for your family against this fallen world?
Stay tuned for next week's reality check, The Big Battle is Fought in our Hearts.
photo by: brendan-c