For those of you interested in Young Living Essential oils, here is this month's promo! During the month of July, when you order 190 PV, you will receive a free 15-ml bottle of Slique Essence Essential Oil Blend and a free three-pack of Slique Gum —a retail value of $64.14!
The delicious scents and flavors of this carefully formulated combination of products can help you maintain a healthy weight.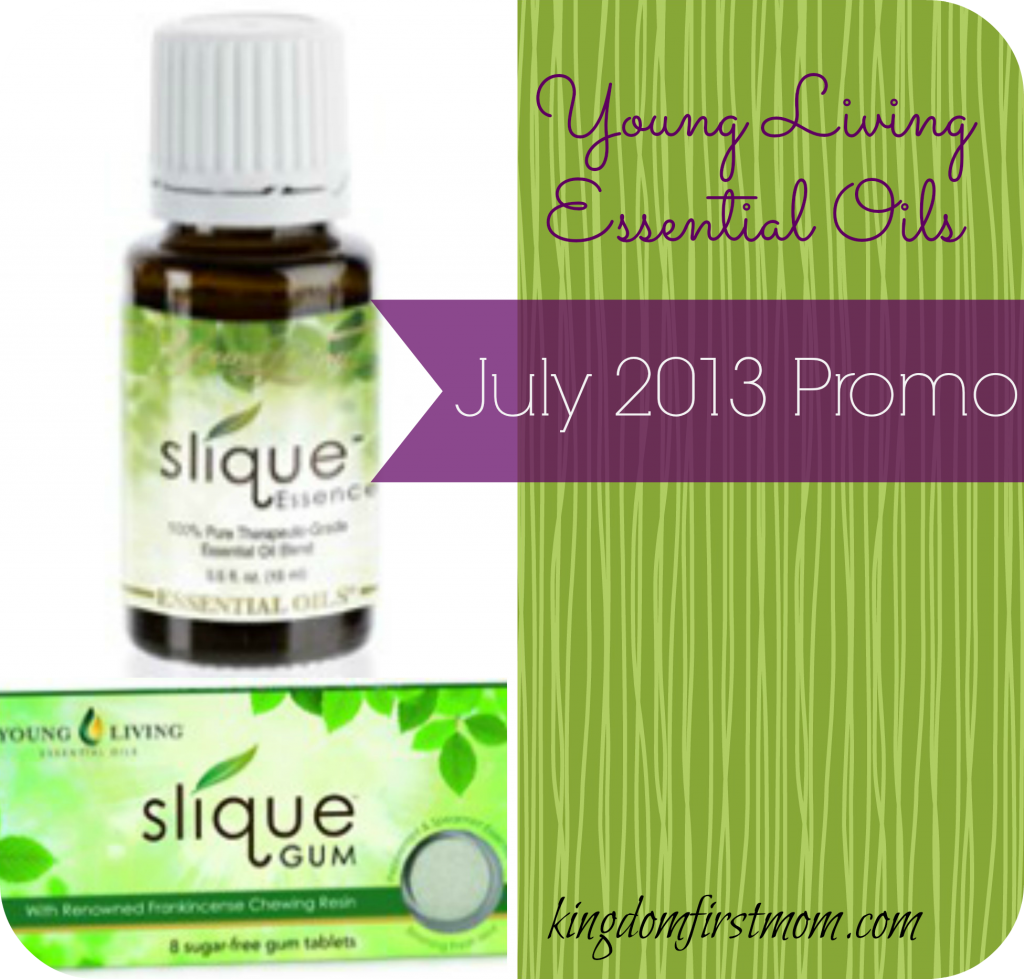 Slique Essence: Our only essential oil blend that features the natural sweetening power of calorie-free stevia, this refreshing citrus, mint, and ocotea medley is perfect for flavoring water, allowing you to hydrate healthfully without additional calories and chemicals found in soda and juice! Help quiet your cravings and enjoy Slique Essence's uplifting scent and flavor when you diffuse it, apply it to wrists and arms, or add a few drops to your glass water bottle!*
Slique Gum: Frankincense resin has been used throughout the Middle East to both freshen breath and control hunger. This delicious gum combines frankincense with peppermint and spearmint essential oils to keep your smile bright and your dietary goals on track. Chew a piece of this unique gum any time you need to avoid snacking and ignore cravings!*
For more information on how to join Young Living, please check out my Young Living Essential Oils "about" page.
*These statements have not been evaluated by the FDA. This product is not intended to diagnose, treat, cure, or prevent any disease.
Image sources: YoungLiving.org.