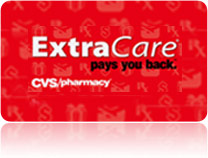 Bloggers: Please make sure at least one scenario is $5 OOP or less
1. Come up with your best scenario/scenarios for the upcoming week at CVS/Walgreens using the current weekly ad, monthly deals, and coupons available. Your budget for Out of Pocket (OOP) expenses on the first transaction is only $5.00 (either cash OOP or ECBs/RRs on hand).
2. Using up to (3) scenarios (we don't want to overwhelm the newbies with too many transactions), offer up your best scenarios to "grow" that $5.00 into more ECBs/RRs to use in following weeks.
3. If you want to divide your $5.00 allowance over the 3 scenarios to make them work, that's fine!
4. Be sure to list coupons by inserts and/or with links to printables to make it easier for everyone to follow along.