In addition to my own writing, I have the help of a wonderful team. Meet the contributors behind KingdomFirstMom.com:
Amy Norton
Amy is a youth pastor's wife and homeschooling mom to three girls, ages 7, 5, and 3, and lives in a small town in Oklahoma. She loves Jesus, coffee, labels, gardening, and red high heels. You can find her blogging at Amy Loves It! [1], where she shares her couponing adventures, homeschool, marriage and ministry, among other things that she loves. Amy spearheads our weekly Freebie Friday and Printable Coupon Round-ups.
Bryana Jordan
Bree has two beautiful boys that are the light of her life! After 9 years of military service she decided staying at home was more important than her career and went back to school. Now she is starting over by balancing her budget, saving, and finding great deals.
Bree was so amazed when everything fell into place with a bit of creative shopping after a big income cut, she decided to show others how it is possible and launched her blog, Coupons on Caffeine [2]. Each week, Bree contributes to the $5.00 Rite Aid Challenge. It's a wonderful way for anyone to dive in to the drugstore games and cut spending in no time at all.
Sarah Dees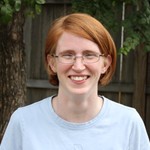 [3]Sarah has been married to her wonderful husband Jordan for 9 years, and is a mostly stay-at-home mom to their three sons (ages 7, 4, and 1). Life moves at a fast pace at her house as she balances time with her husband, her energetic boys, a puppy, homeschooling, her church and teaching music part-time.
Sarah started her blog, Frugal Fun for Boys [4], out of a desire to encourage others that "not even when one has an abundance does his life consist of his possessions (Luke 12:15)." In our two-income society, it's easy to lose sight of that. She shares ideas for family fun using items you already have, homeschooling tips, ideas for teaching children the Bible, and glimpses into the crazy things that go on at her house!
Meagan Newsome
Meagan is the author of the blog Frugal Fun & Fortune [5], where she writes about saving money, giving to others, delicious Vegetarian recipes, simple living, and her life adventures.
Her greatest passions include chasing after God wholeheartedly, social justice, being a good wife to her sweet hub, reading books, and all things music. Visit her blog to have FUN while saving money!
Phoebe Hendricks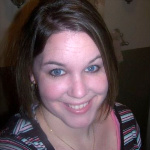 [6]In 2008, after discovering they were close to $40,000 in debt, Phoebe and her husband decided things needed to change.  She found it her mission to find every single penny in their budget, and Get Freedom from the lender.  Resources are slim in their rural area, so she's had to get creative!
Through their debt freedom journey, they've  found that not only are they living the unconventional life, but loving it!  Phoebe shares her joys of gardening, canning, cooking from scratch, and crafting on her blog, Getting Freedom [7].
Two are better than one, because they have a good reward for their labor.  Ecclesiastes 4:9