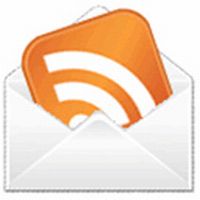 One option for quick and easy reading of all your favorite blogs is by using RSS technology. The subscription, or feed, delivers the posts right to you. No need to visit each site individually in order to check for the latest updates!
Would you like to receive free instant updates from KingdomFirstMom.com in a feed reader? Subscribe HERE [1] in the reader of your choice.
Tip: If you are a Gmail [2] user (my personal favorite), you are already signed up for Google Reader.